Discussion Starter
·
#1
·
Even though the pricing information for the Trailblazer hasn't been released, lots of outlets are offering their opinion on what they think it will cost.
Consumer Guide Automotive
estimates that the Trailblazer will have a starting price of $26,000, between the Chevy Trax and Equinox.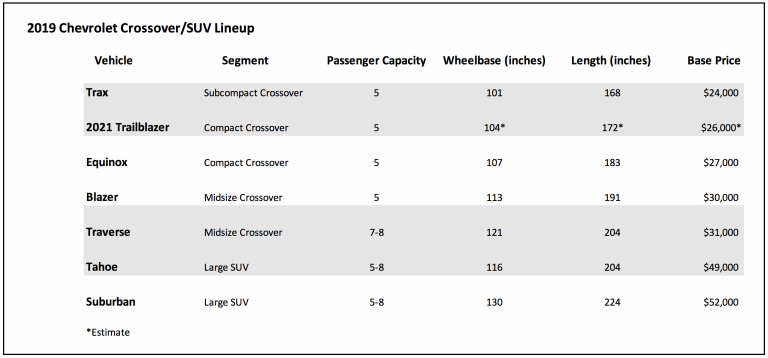 Car and Driver
predicts that the Trailblazer will have a slightly lower base price of $22,000.
Chevy says the new Trailblazer will arrive at dealerships in early 2020, with pricing and full specs to be released closer to that on-sale date. We think the Trailblazer will start at around $22,000, topping out at near $30,000.
Cars Direct
also agrees that the Trailblazer will be priced between the Trax and the Equnox.
Chevy expects the 2021 Trailblazer to arrive in early 2020, but pricing is not available yet.

With it splitting the gap between the $22,295 Trax and the $24,995 Equinox LS (destination fees included), we expect to see a starting price in the $23,500 range. This price could be closer to or even higher than the Equinox if the Trailblazer forgoes the bare-bones L trim that makes the Equinox's base price so low and starts with the LS trim like the Trax.